Sweet dreams are made of this.
This commercial for Baileys leads you into a world full of fantastic steampunk machinery and shows you how they create their new delicious coffee creamers. My designs were partly built, partly done as VFX.
Concept
I started out with drawings reminescent of Charlie's famous chocolate factory. Once the location we would shoot in was clear, I turned my attention to the various machines that give such a place its magical aura.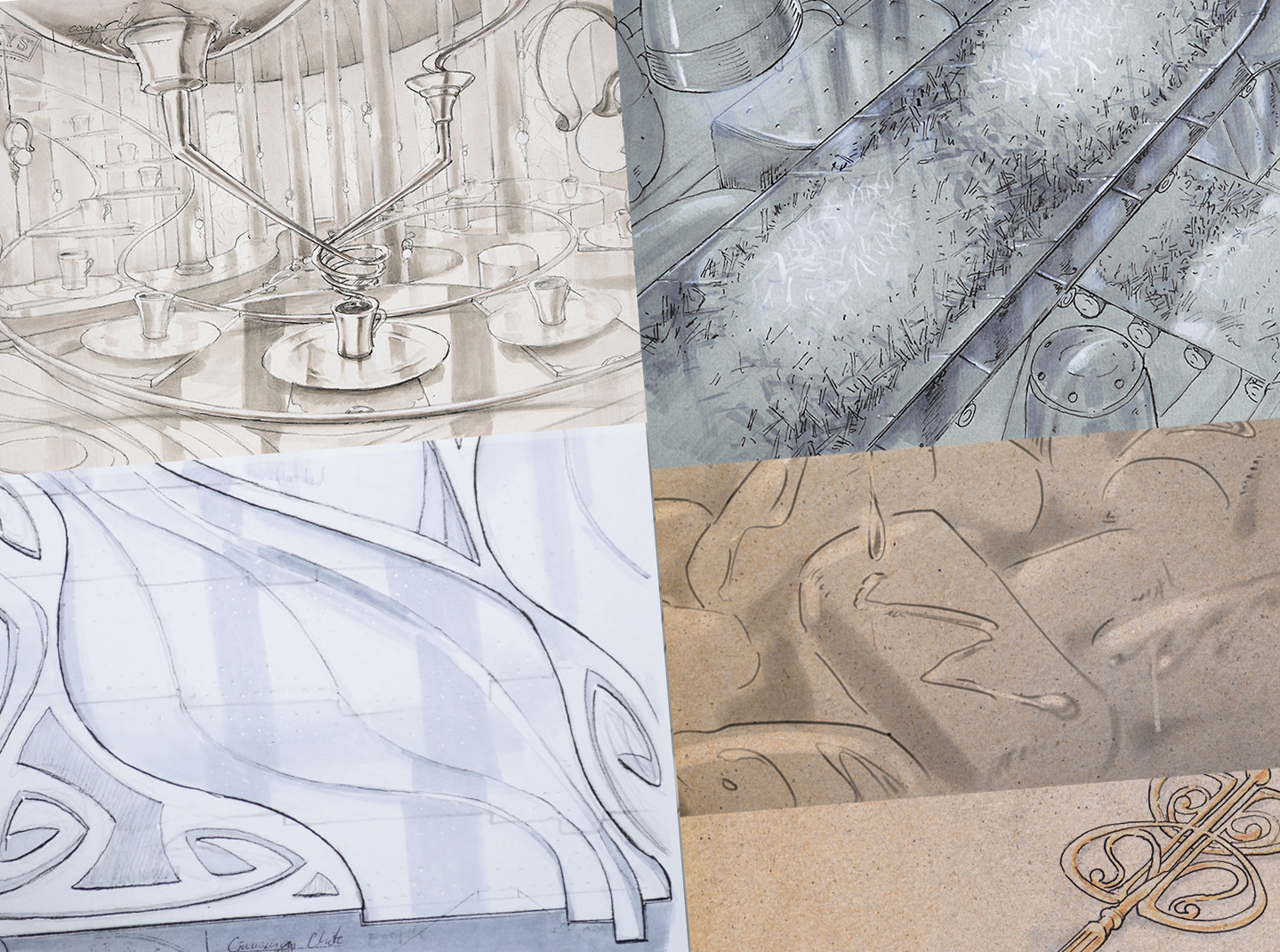 Styleframes
Shooting was fun! The design process reached far into production, and it happened that I would make a drawing of a prop, get it approved, and it was built overnight, delivered and ready for shoot the next day.
Film Stills
The outcome was a 60sec spot for the North American market.
FOR Velvet CLIENT Baileys DIRECTOR Matthias Zentner AGENCY Brand Content PRODUCTION Harvest Films