This wonderfully artistic commercial for Level toilet paper engulfs you into soft and sensual imagery of full CG paper sculptures. I contributed as a Concept Artist and in production with animation, lighting and rendering in Maya/Vray.
Concept
Sculptures! From paper! In motion! It didn't take me long to get hooked by the concept. Of the vast realm of possibilities, I took the direction of something soft and soothing.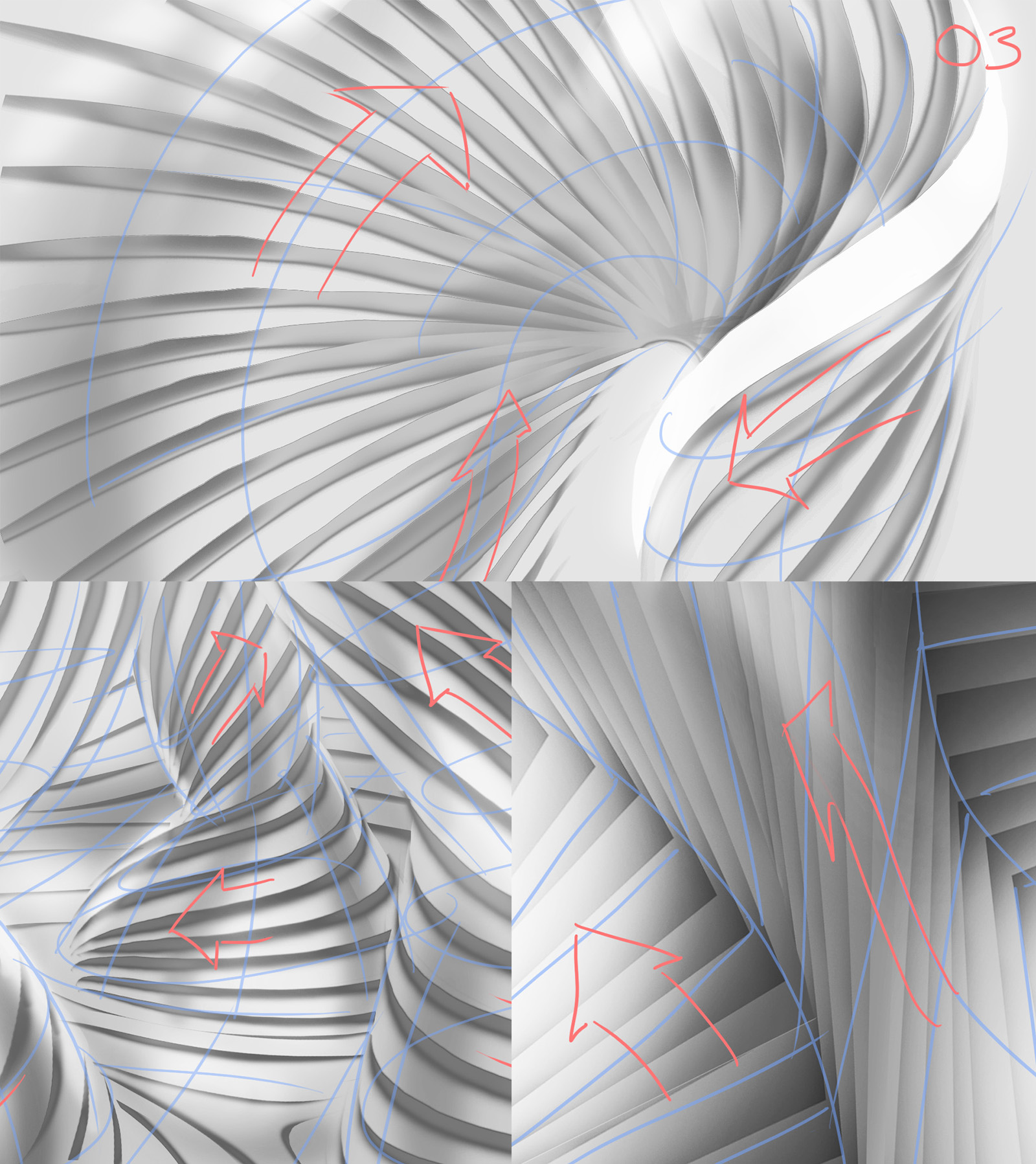 Styleframes
I did a lot of b/w styleframes that served as moods for the client, suggested ideas and compositions and guided in production.
Film Stills
We produced a 60sec full CG TVC for the Mexican market.
FOR Velvet CLIENT Papeles San Francisco DIRECTOR Matthias Zentner AGENCY VTC PRODUCTION ACA Films